RYAN HEMINWAY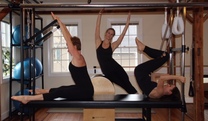 Ryan is the owner and primary trainer at Pilates of Pittsford. She has a degree in Dance and Exercise Physiology, and is a STOTT Pilates certified instructor, certified Bootybarre® instructor, an A.C.E. certified personal trainer, and has a level 1&2 Yogafit certification. Ryan is proud to have been trained by the STOTT Pilates training program, she believes in their emphasis on exercise science, anatomy and physiology.

The combination of Ryan's dance and Pilates training and her knowledge of exercise physiology is what makes her style and teaching technique so unique. Her awareness to detail is focused on correct body alignment, awareness and teaching her clients how to achieve a strong stable core.

---
JENNIFER BLIEDEN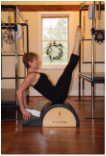 Jennifer is a full-time wife and mother of two, part-time dental hygienist and full-time Pilates devotee. She is certified Pilates instructor through the American Association of Fitness Professionals. Jennifer is STOTT Pilates trained in both matwork and reformer, and continues training on the Cadillac, Stability Chair, and Ladder Barrel.
Jennifer invites you to "come discover the inner strength you have always known you have and discover the outer strength you deserve."

"Pilates is not a fad, it's a way of life"
---
LYNDA STOCK

Lynda is a graduate of Rutgers University and a devoted Jersey girl loving the life in Upstate NY since 1996. She is a Stott Pilates Mat Certified instructor and trained on Stott Reformer and Chair.

She plans to continue her training towards full certification. She is a Certified Spinning Instructor and AFAA Certified Personal Trainer. Lynda is devoted to teaching all "bodies" and age doesn't matter.

Stott Pilates Mat Certified since February 2008,
trained in Reformer (2009) and Chair (2010)
Certified Personal Trainer and Spinning since 1998

---
JILL SAMSON

---
MARYANN ALAIMO-ALLEN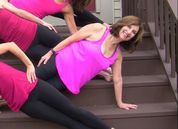 ---